First havoc to my new bike
So that went fast...
... it only took a bunny-hop onto the pavement and then some menacing sound began - my rear derailleur was hanging inside the spokes of the wheel.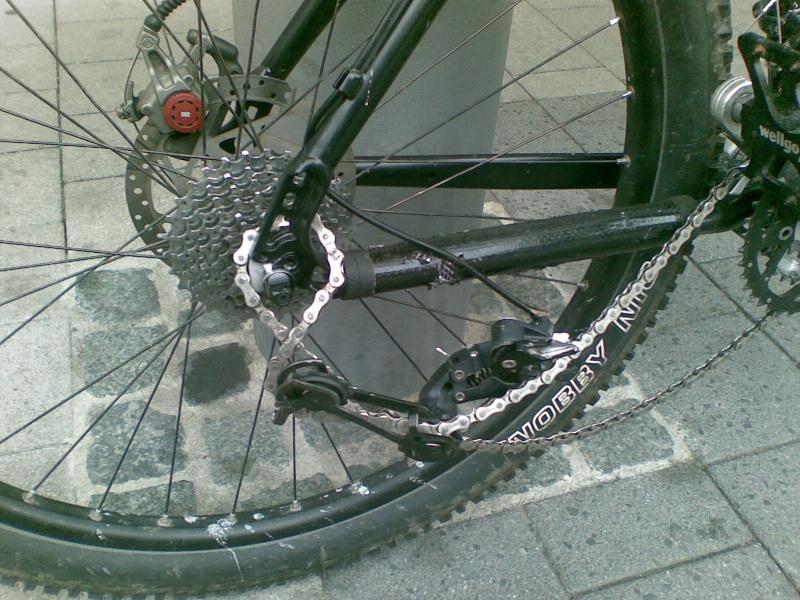 This image is already after I managed to get the derailleur out of the spokes, but yeah - the derailleur is gone for good, the hanger for it just ripped off, the axle is a bit bent, the master link is gone and the rear wheel is a bit askew.
Well, good that there is Corney - the best guy with a bike shop in this world. From somewhere he could magically get the parts I needed and I can ride again - took only about an hour to fix everything. It's not perfect yet as I now have a used and also slightly damaged rear derailleur, but at least I can ride again and only have to find a new rear derailleur.
Now that I think about it: Those exchangeable rear-derraileur hangers... they are a good idea, but they never did me good. With the last frame it didn't take enough of the shock to prevent breakage of the frame and now it actually even made things worse by breaking badly... :P