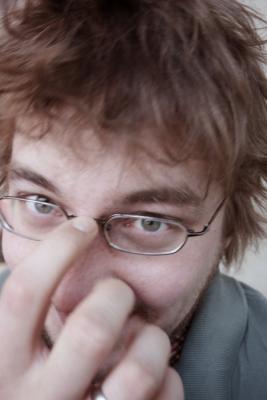 ..amette.
Yeah, yesterday I had birthday and so a new year begins. A year I decided to buy a new cap again. (It was about time.. ;) ).
And as I needed a good photo for PHP Quebec anyways, there are now a few photos of me in 2009. Thanks to Anke Duensing, who immediately suggested to help me with pictures as I told her.
What kind of smurf are you in 2009?